Toepassingsgebied voor opslagkooi en schotelnet Kippengaasomheining Machine is voor de opslagkooi, doorvoerkast, metalen bak en ander industrieel gaaslassen. Het is een volledig automatische Construction Fence Machine en halfautomatisch Construction Mesh Machine een verscheidenheid aan modellen, een verscheidenheid aan voedingsmodi zijn beschikbaar om keuze te zijn. FZ Kippengaas hek machine Hoog rendement en hoge nauwkeurigheid, bespaart arbeid, werkt helemaal, maar heeft slechts één of twee mensen nodig. Het vermindert de menselijke kosten aanzienlijk. FZ Construction Fence Machine creëer grotere winstmarges voor u.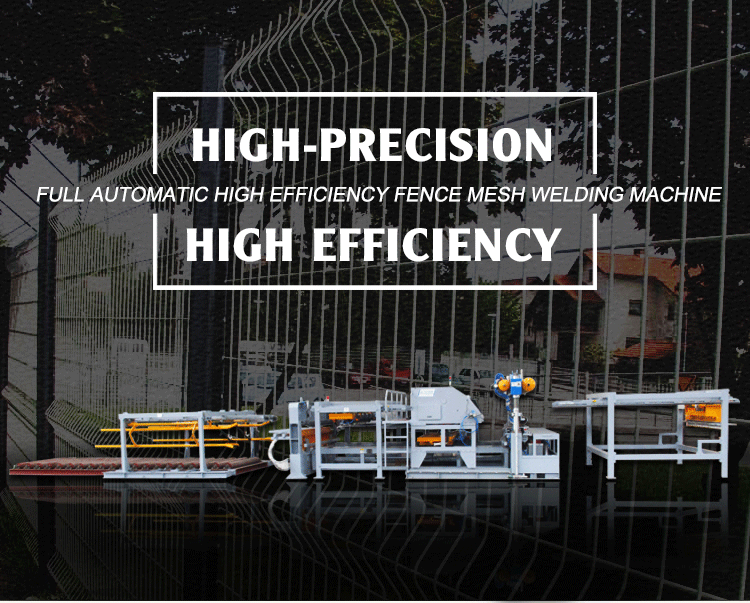 | | | | |
| --- | --- | --- | --- |
| Wire Diameter | 3-6mm | 3-6mm | 3-6mm |
| Mesh Width | ≦2000mm | ≦2500mm | ≦3000mm |
| Min. Mesh Hole | 50*50mm | 50*50mm | 50*50mm |
| Welding Spots Number | 41 | 51 | 61 |
| Welding Speed | 40-60rows/min | 40-60rows/min | 40-60rows/min |
| Control Mothod | PLC | PLC | PLC |
| Cooling System | Water cooling | Water cooling | Water cooling |
| Color | Grey and yellow | Grey and yellow | Grey and yellow |
| Welding Quality | Very firm | Very firm | Very firm |
| Special Requirements | Can be customized | Can be customized | Can be customized |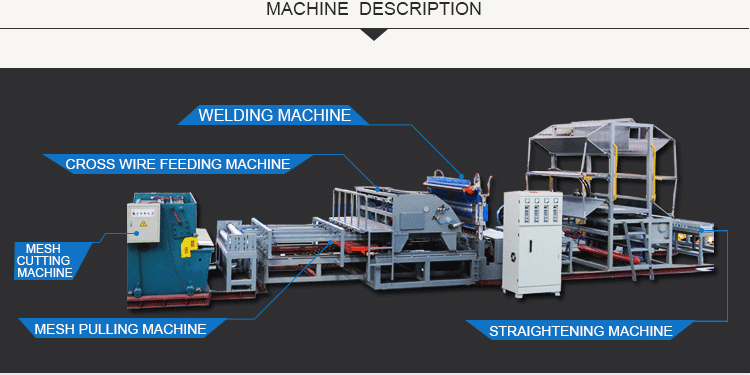 Het kenmerk van de draadaasmachine
Hoge snelheid
De laselektriciteit wordt geregeld door een afzonderlijke microcomputer.
Na een druk met meerdere keren lassen, vermindert u de druk van de buitentransformator.
Pas het mesh-gat in de lengterichting en de draaddiameter gemakkelijker aan.
Het waterkoelsysteem kan ervoor zorgen dat de machine 24 uur soepel loopt.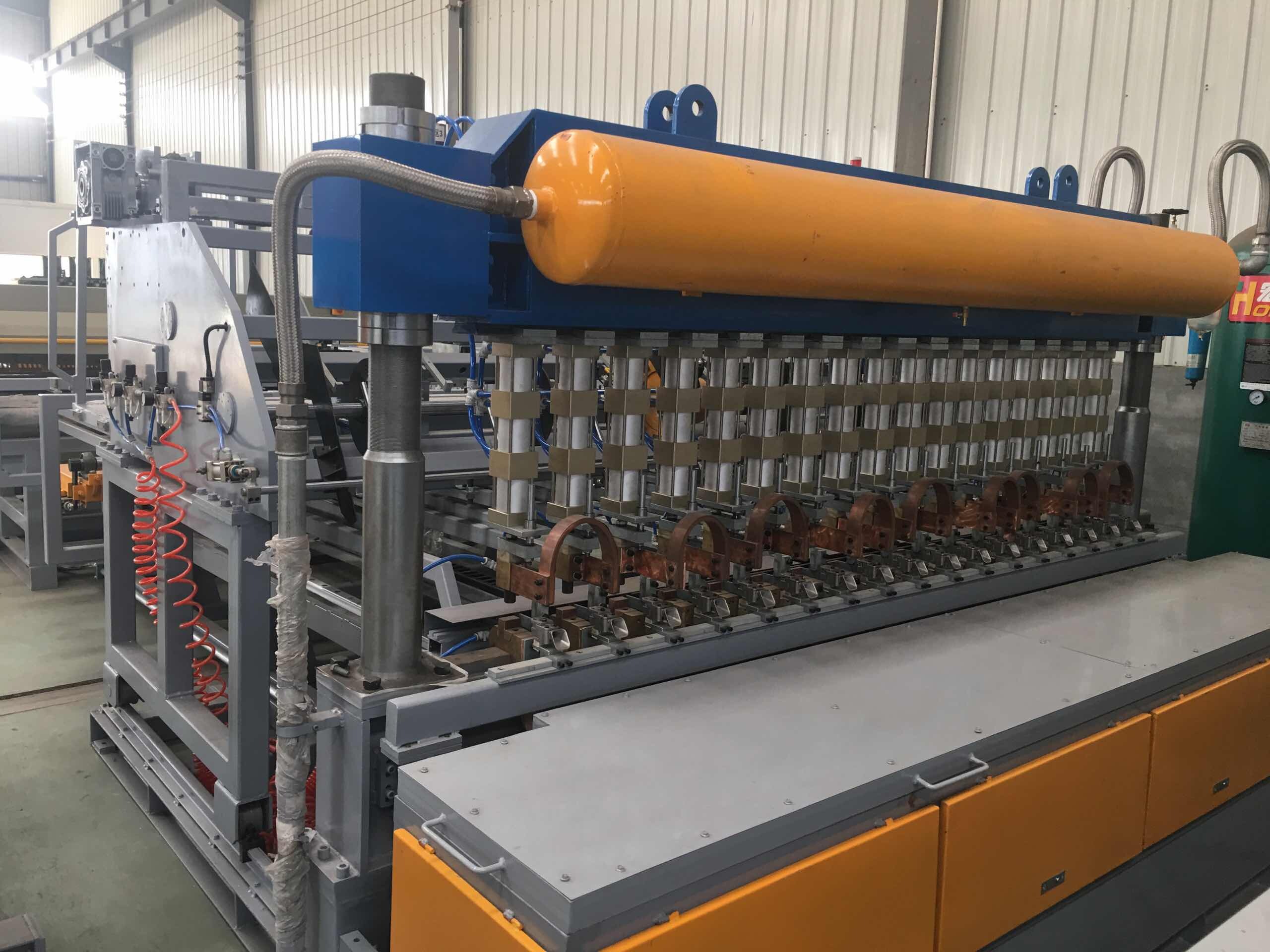 PLC
Gehumaniseerde bediening interface.
Eenvoudig te bedienen en te beheersen.
Kan de verschillende talen instellen op basis van de vereisten van de klant.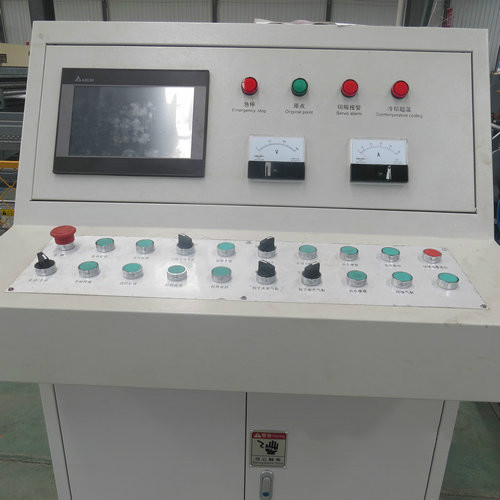 Cross Wire Feeding automatisch
Grote opslag, vermindert de frequentie van het plaatsen van draden.
Draad blanking soepel.
Met een inspecterend apparaat, zal het alarm afgaan en automatisch stoppen als de draad niet goed valt.
Hoge precisie
De gids keurt lineaire sporen goed, die samen met servobesturing worden gebruikt, wat enorm is
verbetert de nauwkeurigheid van mesh ;
De tractie-inrichting is uitgerust met pneumatische klemlichamen, deze kan de dwarsdraad vastgrijpen wanneer mesh-tractie optreedt, waardoor de nauwkeurigheid van de maas effectief wordt verbeterd ;
Tractie-apparaat kan werken in de weg van heen en weer, terugkeer snel en stabiel ;
De kruisdraadafstand kan vrij worden ontworpen in de bedieningsinterface en de bediening is heel eenvoudig.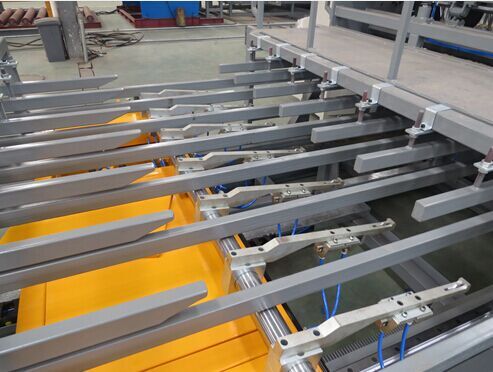 Automatisch stapelen
Stapel het gaas automatisch op, kan de arbeid redden;
Speciaal voor grote mazen;
Mesh lengte en de hoeveelheid zijn instelbaar.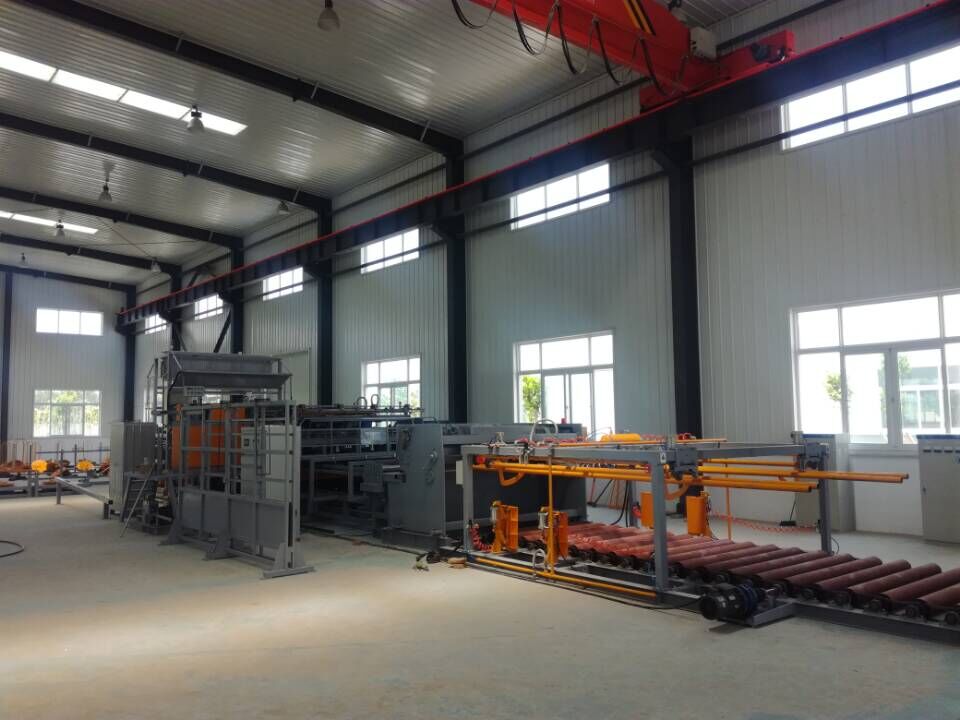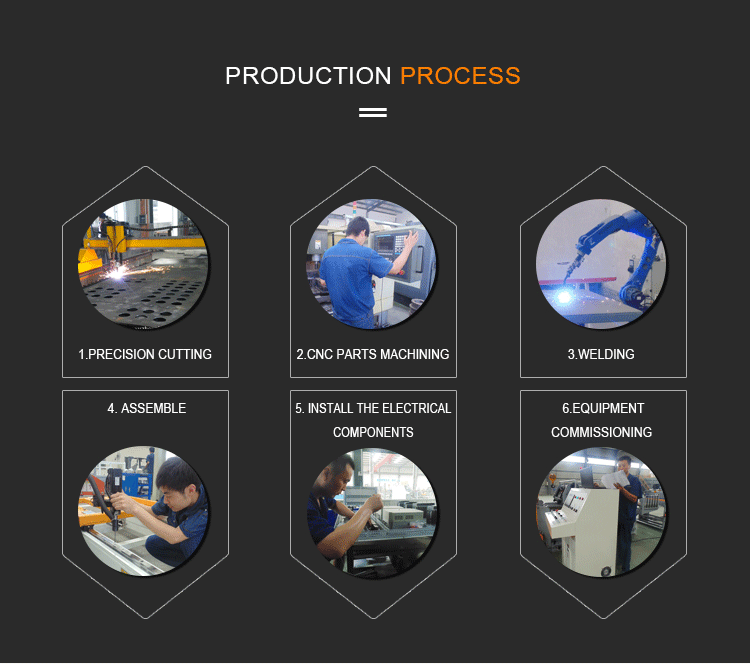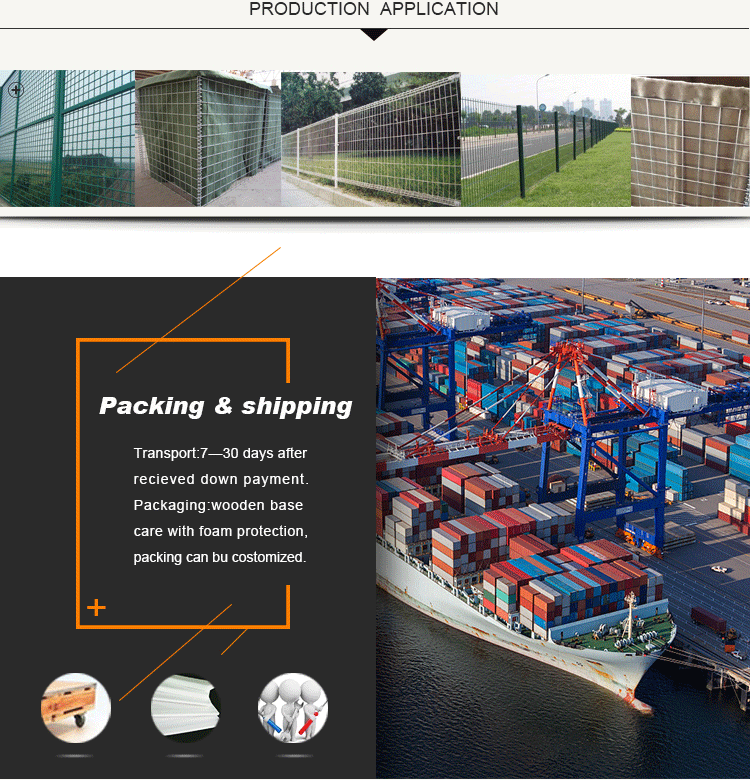 Onze diensten
Pre-sales service:
Modelselectie, procesprogramma en inzicht in de prestaties van de apparatuur, waardoor klanten economische en redelijke oplossingen worden geboden.

After-sales service:
Een jaar gratis onderhoud en levenslange service;
24-uurs hotline-service, en we antwoorden binnen 8 uur na ontvangst van de melding van de gebruiker;
We hebben voldoende accessoires galerij (inclusief geïmporteerde reserveonderdelen en accessoires) en kunnen accessoires leveren
klant met preferentiële prijzen.
bedrijfsinformatie
Fangzheng Welding Equipment Co, Ltd is gevestigd in Huanghua City, Hebei Provincie van China. Er is een dertigjarige geschiedenis van het maken van de machine van het netwerklassen in Huanghua-Stad. Ons bedrijf heeft een rijke ervaring met het ontwikkelen en maken van meshlasapparatuur en een gespecialiseerd team met toptechnieken.
Op dit moment zijn we een gespecialiseerde samenvoegingsfabriek geworden, met name lasmachines tot een geheel.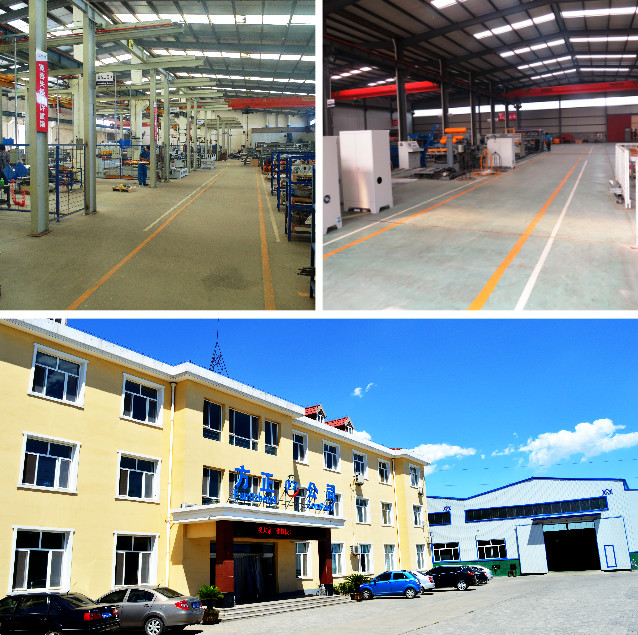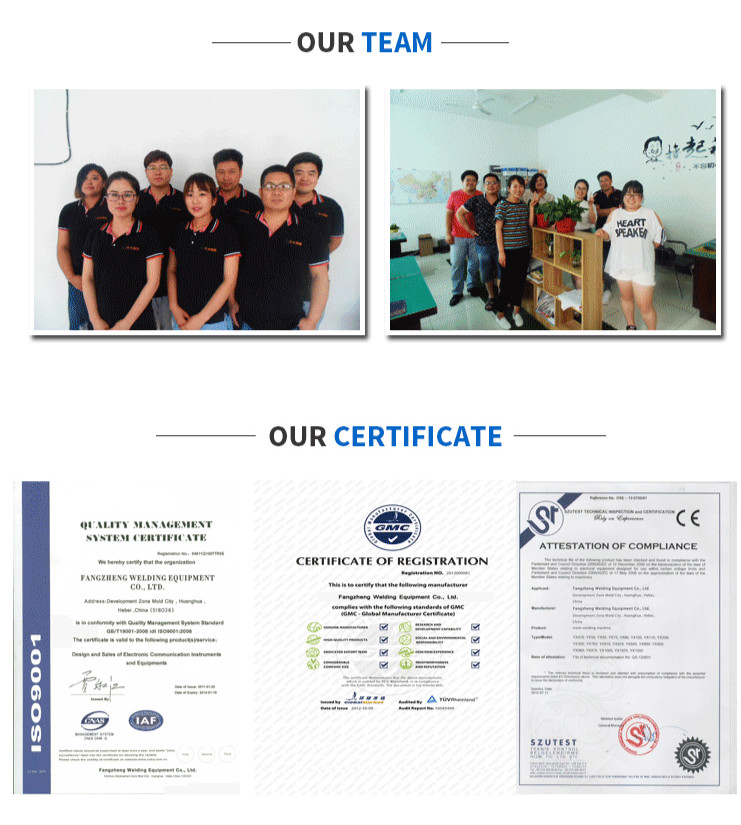 Vraag: Wat is het merk van het elektrische apparaat?
A: Servomotor, aandrijving en PLC zijn Delta- of Siemens-merk, elektrisch apparaatelement is het merk Schneider.
Vraag: Hoe zit het met de kwaliteit van de elektroden?
A: Het materiaal van de elektroden is pikhouweel chroombrons, goede elektrische geleidbaarheid, goede hittebestendigheid en slijtvastheid, het is het beste materiaal als laselektrode.
Vraag: Hoe zit het met de kwaliteit van de laspunten? Is dat stevig?
A: Elektrisch lassen geregeld door afzonderlijke microcomputer, met goede elektrogeleidingselektroden en waterkoelingstransformator, zodat kan ervoor zorgen de lasvlekken in de uitstekende kwaliteit.
Vraag: Is dat handig om de specificaties van de mesh te veranderen?
A: Ja, erg handig en snel. Het dradenkruisrooster kan per programma worden aangepast, u hoeft alleen maar het lijndradenraster handmatig aan te passen.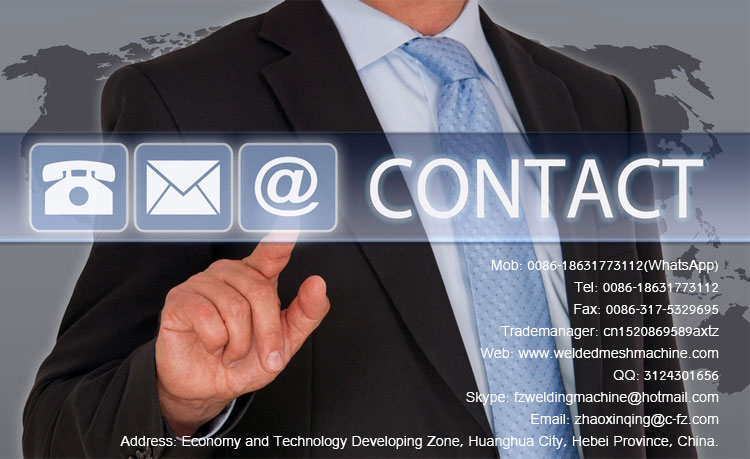 Product Categorie : Mesh Welding Machine > Omheining Masjetslasmachine